Meet our FELN Research Fellows
November 21, 2021
The Future Education Leaders Network (FELN) is a community designed to support and uplift young professionals, particularly young people of color, to step into their power in the education sector. In addition to sessions featuring informal chances to connect, learning opportunities with guest speakers and panels, and action-oriented leadership activities, this year FELN is also offering a research fellowship. Since July, three FELN Fellows have been supported by Rennie Center staff to conduct research regarding pathways to careers in education. This process involves reviewing relevant literature, identifying factors that draw people of color to work in the education sector (and push them away from that sector), and providing policy recommendations for recruiting, hiring, and retaining BIPOC professionals. Stay tuned for their final product in 2022!
 
MEET THE FELLOWS
Our FELN Fellows were selected following an application and interview process in which they shared more about their work, areas of study, and the research topics they were interested in exploring. Each of them brings a background in education and a passion for advancing equitable opportunities for young people.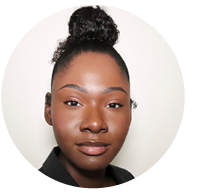 Simone Ngongi-Lukula
Simone is an Education Equity Fellow at MassINC. In her role, she examines structural barriers in education and conducts research on how the Commonwealth can address the urgent needs of students and families whose identities have been marginalized. Simone has a background in public policy and STEM education research. She earned a B.A. from Boston University, Wheelock College, and an M.S.Ed in Urban Education Policy from the University of Pennsylvania, and she is currently pursuing a Ph.D. in Education Policy at the University of Washington.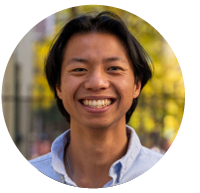 Andrew Pablo
Andrew is a special education teacher at KIPP Northeast Denver Leadership Academy in Denver, Colorado where he works with and creates curriculum for students with learning disabilities. He previously worked as a 9th and 10th grade resource specialist and English Language Development teacher at LIFE Academy, a public school in Oakland Unified School District. Andrew taught, organized support services, and created each of his student's Individualized Educational Programs. He also took the opportunity to work with one of the Oakland Unified School Board members as their intern, where he played a role in the passing of different measures such as the "George Floyd Resolution" and "Housing for All" policy (Board Policy 7351). It was through that experience that Andrew discovered his passion for education policy and the impact it has on each community.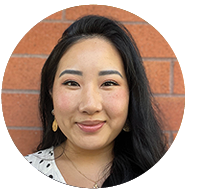 Emily 蘇妮 Thoman
Emily is a second-year Social Policy PhD student in the Economic and Racial Equity concentration at Brandeis University. She received her MS in Criminal Justice with a sub-concentration in Strategic Management and her BA in Political Science and History with a minor in Education, both from Boston University. Prior to her doctoral studies, Emily worked as a college advisor with College Advising Corps at Charlestown High School in Charlestown, Massachusetts. She currently works as a Project Coordinator for the Second Chance Act Grant with the Massachusetts Department of Youth Services and as a Graduate Research Assistant (GRA) at the Institute for Economic and Racial Equity.