Rennie Center Welcomes Inaugural Research Fellows
October 11, 2019
The Rennie Center recently welcomed two members to its inaugural cohort of Research Fellows. This fellowship is a unique opportunity for graduate-level researchers to partner with the Rennie Center as they produce original research examining the status of the education system in Massachusetts and beyond. The Research Fellows, Christopher Cleveland and Wendy Wei, were chosen through a competitive selection process, and they will spend the coming months creating and refining a research product to be released in early 2020.
Meet the Fellows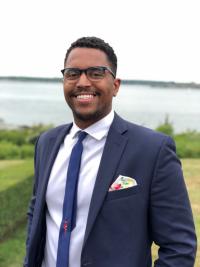 Christopher Cleveland is a is a Ph.D student in Education Policy and Program Evaluation at Harvard University. Christopher is focused on exploring issues in special education, school accountability, and school finance. His current projects include estimating disproportionality and the consequences of diagnosis in special education; developing financial tools to support district planning; analyzing a school performance dashboard; and measuring students' social-emotional learning, cognitive development, and long-term outcomes. 
Previously, Christopher worked for the consulting organization District Management Group. Christopher has an Ed.M. in Education Policy and Management from Harvard Graduate School of Education and a B.A. in Sociology with a Secondary in Mind, Brain, Behavior from Harvard College.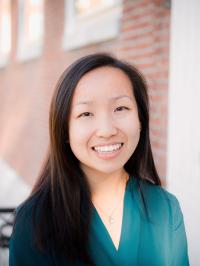 Wendy Wei is a Ph.D. student in Human Development, Learning and Teaching. Her research interests fall at the intersection of early child development and policy. Specifically, she is interested in studying how various contextual factors in school, home, and neighborhood settings can promote children's cognitive and social-emotional development during early childhood. Prior to entering the doctoral program, Wendy was a program assistant for the Institute of Education Sciences, which is situated in the US Department of Education. She received her B.S. in Human Development from Cornell University.
We look forward to sharing the results of Christopher's and Wendy's work in the coming months. In the meantime, those interested in becoming part of the next cohort of Research Fellows should look for the application later this fall. If you have any questions about the Rennie Center Research Fellowship, contact Chief of Staff Laura Dziorny at ldziorny@renniecenter.org or 617-354-0002 ext. 1.