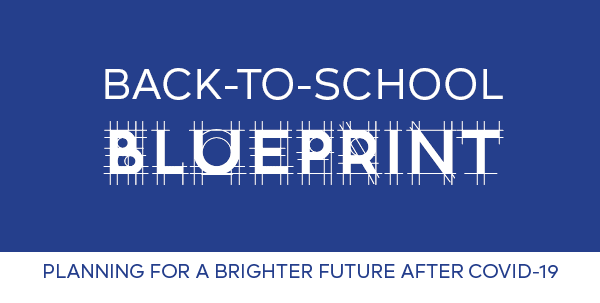 When school doors eventually reopen after the COVID-19 outbreak, things will be different. Many students will bring with them the effects of trauma, most will have fallen behind academically, and an increased number of students may drop out. This pandemic, like so many other disasters, has disproportionately impacted communities of color and low-income communities. To avoid further exacerbating the deep inequities in our education system, we must start planning now to address the needs of students when they return to school.
Our Back-to-School Blueprint is an interactive series of research-based, online action guides to help schools prepare to reopen. The Blueprint aims to help schools implement practices that will not only address the pressing issues facing our students right now, but also become building blocks for a more supportive, equitable, and high-performing system in general. Each guide includes a series of priority practices for educators to keep in mind as they plan for the future along with a list of action steps to implement the practice. They also include research, videos, and other key resources educators can use.
ACTION GUIDE 1: Helping Students Heal from Trauma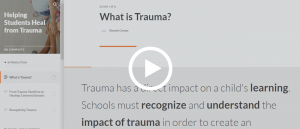 Many children will return to school still grappling with the emotional toll of the crisis. This guide helps schools address trauma and anxiety through an equity lens, helping students heal from both individual and collective trauma.
ACTION GUIDE 2: Rebuilding Community
After months away from school, students and teachers will return eager for connection. This guide offers strategies for teachers and school leaders to work together to create a positive, welcoming environment for every member of the school community. 
ACTION GUIDE 3: Accessing Grade-Level Content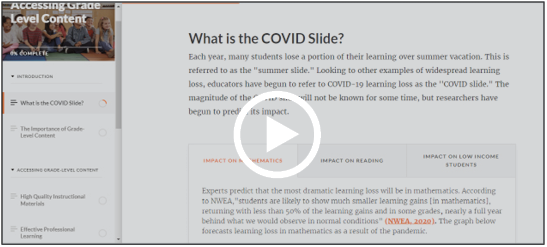 In what's being called the "COVID slide," most students have fallen behind academically. This guide includes strategies schools can use to diagnose unfinished learning, assess instructional materials, and deliver professional learning.
ACTION GUIDE 4: Accessing Essential Services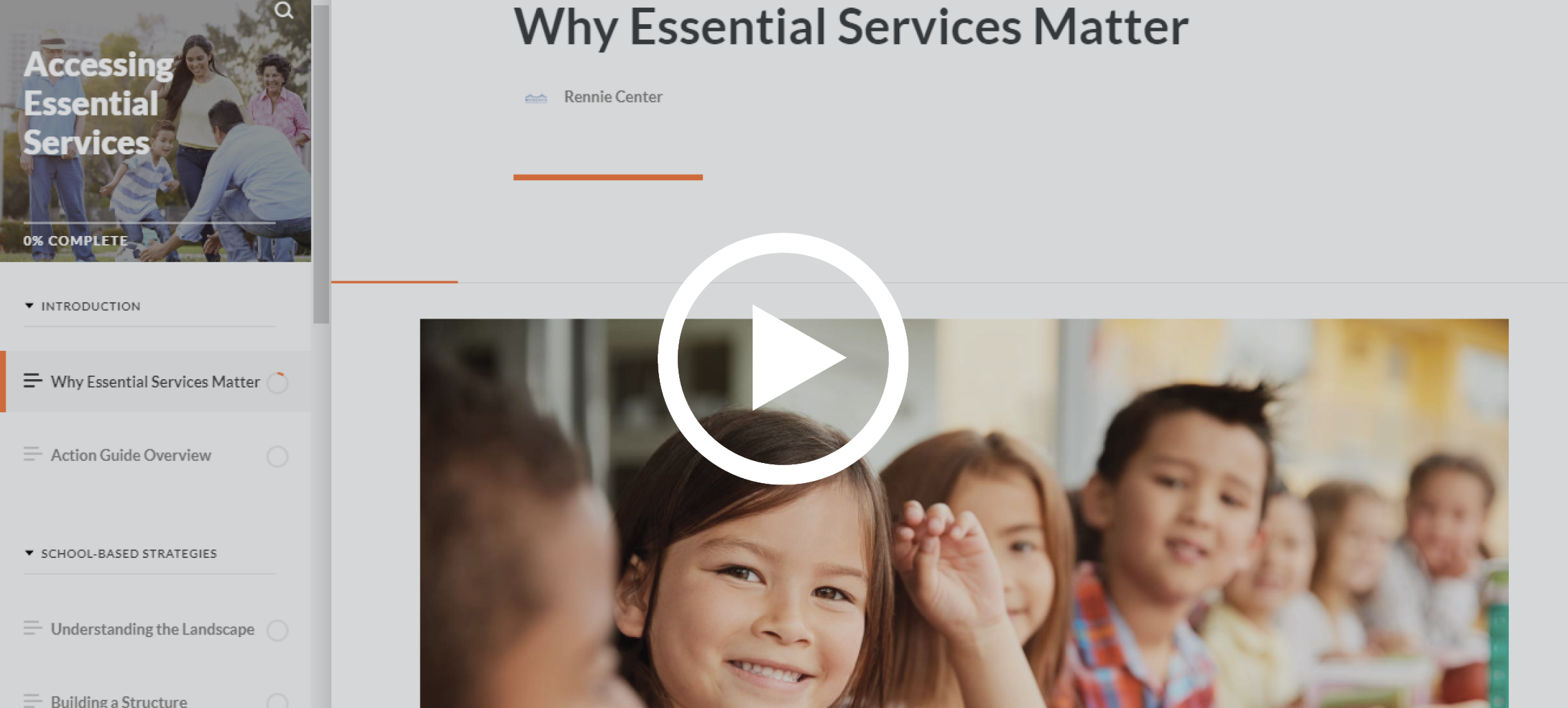 This guide provides strategies for schools to identify each child's strengths and needs, develop meaningful family partnerships, connect students with community resources, and expand learning through enrichment.
Webinars
WEBINAR 1: Addressing Trauma & Rebuilding Community
Hear from practitioners and experts about actionable strategies schools can take right away to help students heal from trauma and create a positive, welcoming environment for all members of the school.
WEBINAR 2: Helping Students Return Ready to Learn and Thrive
July 22, 2020 | 11:00 am - 12:00pm
Join us for a webinar to support educators, schools, and community partners in helping students transition back to school once classroom doors reopen. We'll discuss actionable strategies schools can take to connect students to essential resources—like food, housing, physical and behavioral health support, and enrichment opportunities—so that they are able to return to school ready to learn and thrive. We'll also look at ways to reengage students who have become disconnected from schooling amid the pandemic and recover lost learning time.