The Planning Committee for the Future Education Leaders Network includes six women from varying perspectives and organizations in the education, policy, and non-profit space. Read more below to learn more about the team, why they joined, and the importance of authentic collaboration to create systemic solutions.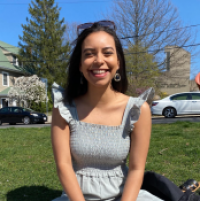 Kristal Castro
Graduate Student, M.A. in Educational Policy Studies at the Boston University Wheelock School of Education & Human Development
"I joined the FELN planning committee after having participated in the first iteration of FELN. I wanted to have a more direct impact in building the FELN community, while engaging in community outreach and demystifying the world of education for other young leaders. Cross-collaboration is important within education because there are so many aspects of a student's life that dictate their ability to "succeed" academically, and understanding all of those factors is pivotal in viewing a student as a whole being. The fact that our planning committee is composed of individuals doing work in different sectors of education has allowed us to be intentional in creating educational and community moments for all FELN participants."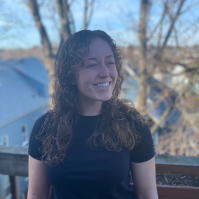 Elle Jansen
Associate, Rennie Center for Education Research & Policy
"I have loved working with the women on the planning committee. This type of collaboration is incredibly valuable not only for the field of education but for myself as an individual. I am constantly learning and growing from my relationships with this group and I think for the purposes of FELN we are able to emulate and model the type of community and collaboration we want to see across the network."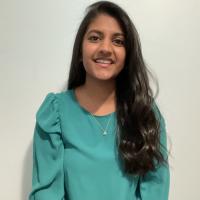 Isha Singhal
Senior Associate, Communications & Design at Transforming Education
"I joined FELN because it is not always easy to meet peers in the field who are at similar stages in their career and can relate to the ups and downs…Collaborating with other young women [on the planning committee] who are early in their careers within the same field, allows for lucrative thought partnership. On one hand, we each bring such unique perspectives given our different roles at our organizations as well as our different backgrounds. On the other hand, we each experience very similar hardships as young women (many of color). The balance between our similarities and differences make us a successful team."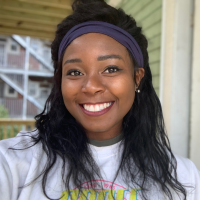 Meghan Volcy
Project Coordinator, Rennie Center for Education Research & Policy
"When this project originated, I joined the planning efforts in support of a fellow colleague of color who spearheaded the creation of this space. Once I became the project manager, I created the planning committee and called upon active members of the network to work behind the scenes to 1) amplify other historically marginalized voices working in and adjacent to the education space outside of the Rennie Center, and 2) push this program to be as representative and responsive as it can be. Cross-sector and cross-organization collaboration is critical to this work because when we talk about education and education policy, it's a disservice to talk about those things in a silo; it is through these collaborations that we can create complex solutions to problems we discuss in the field daily."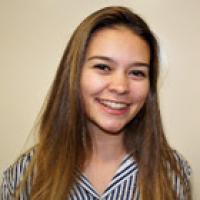 Alex Warren
Executive Assistant at Boston After School & Beyond
"I joined the FELN Planning Committee because I felt it was a great opportunity to step into my leadership as a young professional. One of the aspects of the Planning Committee that I particularly enjoy is we all come from various organizations and career backgrounds. We each bring a unique perspective to the overall mission of the network, and it's this cross-sector collaboration that helps us build a network for everyone interested in or working in the education sector."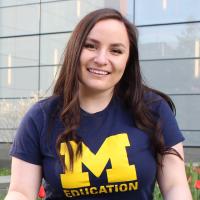 Sophie Zamarripa
Associate, Rennie Center for Education Research & Policy
"I think it is immensely important to create a space for young BIPOC professionals to share stories, successes, failures, and more as we navigate the working world. In addition, FELN can really showcase the entire spectrum of education careers. Finally, the community we have created within our Planning Committee has been so wonderful and uplifting during a hard year with the pandemic and isolation. I think cross-sector/organization collaboration is vital. Many leadership positions and fields are dominated by white, male-identifying folks and follow many components of white supremacy culture. Collaboration across different organizations allows a greater potential of voices and experiences to be heard, allows us to share power with others, and bolsters voices that may not always have a platform in education."