The exSEL Network is a group of nine Massachusetts school districts committed to working together to expand social-emotional learning (SEL) in their schools. Districts will design new initiatives to help students develop skills like grit, persistence, empathy, and healthy decision-making. 
The districts—Brockton, Canton, Fitchburg, Mendon-Upton, Millbury, Milton, Monomoy (Chatham and Harwich), Tri-Town (Boxford, Middleton, and Topsfield), and Whitman-Hanson—were selected to represent a cross-section of districts in Massachusetts after a competitive application process highlighting each district's approach to social-emotional learning.
Over the course of the 2017-2018 school year, participating districts will build overall knowledge of social-emotional learning practices, use actionable data to drive improvement, and share lessons learned with one another. Each district will develop a unique plan to address the specific social-emotional needs of its students. Their work will initially focus on developing practices around a competency known as growth mindset, the belief that one's ability can change as a result of effort, perseverance, and practice. Research shows that students' beliefs about their own intelligence can affect engagement, motivation, and ultimately test scores and grades.
The impact of this network will stretch beyond these nine districts.  We plan to evaluate the effectiveness of new practices put in place through this project, work together to establish new ways to measure and understand student learning, and share lessons learned with districts across the state. This work will strengthen statewide policy around SEL from the ground up.
The project is led by the exSEL Coalition, whose members include the Massachusetts Association of School Committees, Massachusetts Association of School Superintendents, Massachusetts Organization of Educational Collaboratives, and Massachusetts School Administrators Association. The exSEL Coalition's non-profit partners—the Rennie Center, Transforming Education, and Teachers 21—will provide expertise, support, and training for the network.
Read more about this project in our blog post, The Next Step for Social-Emotional Learning in Massachusetts.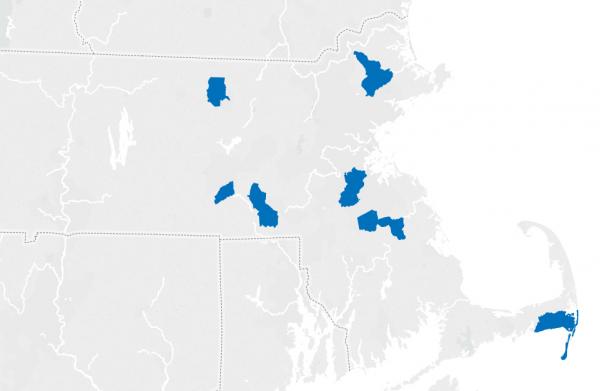 exSEL Network Districts: Brockton, Canton, Fitchburg, Mendon-Upton, Millbury, Milton, Monomoy (Chatham and Harwich), Tri-Town (Boxford, Middleton, and Topsfield), and Whitman-Hanson